You might think California pocket gophers are only a problem during the spring and summer months, but gophers are active year-round in California.
Gophers spend most of their time underground, digging tunnels and causing damage, and they tend to take up residence permanently – once you've got them, it can be quite a challenge to get rid of gophers! We may have a Gopher Control Guarantee for your property – ask us for details!
 At Smith's Pest Management, we offer comprehensive gopher elimination services for homes and businesses in the San Francisco Bay Area, the Monterey Bay area and the Wine Country.
When you call us, we'll discuss gopher control options and our pricing structure, so you know what to expect. We'll visit your home to implement the chosen gopher control plan and follow up as necessary. It may take 3 to 5 visits to successfully trap a gopher. If you choose our annual gopher control program, a licensed technician will stop by every other week to check your gopher traps and re-bait as needed.
If you're concerned gophers are destroying your lawn and landscape, reach out today! (408) 871-6988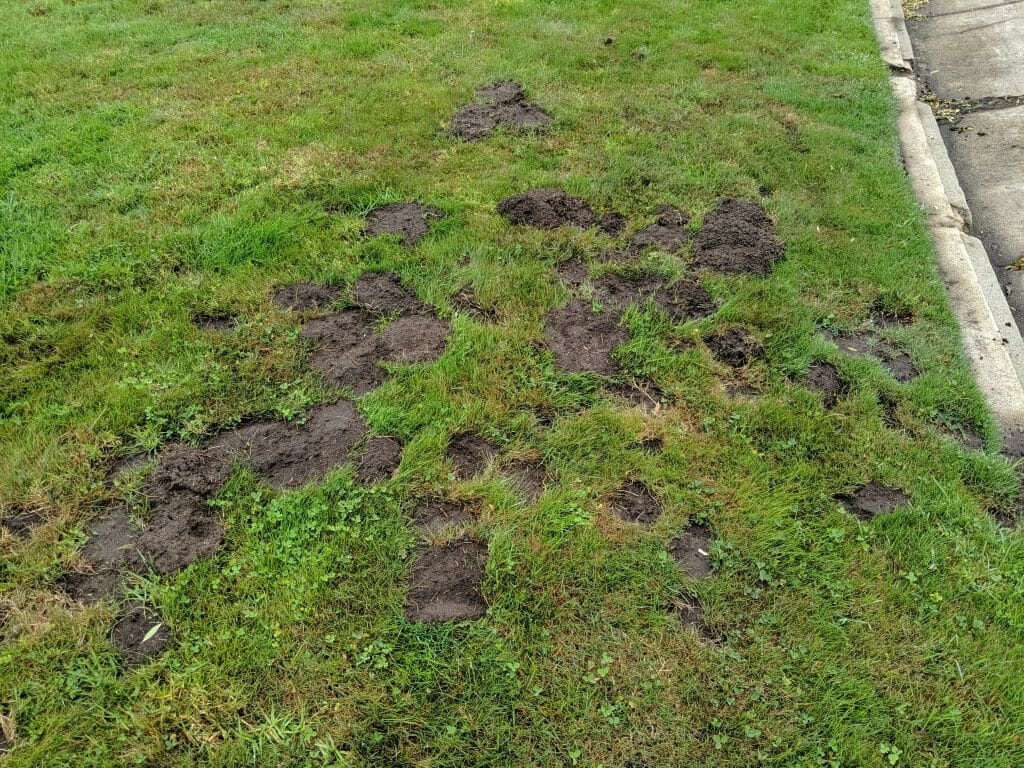 Our Gopher Control Services
To protect your property from gophers all year round, Smith's annual gopher program is the best option. For a flat, monthly rate, a technician will service your property every month, checking traps and re-baiting as needed to ensure these critters don't have the chance to inflict damage to your property. 
Commercial Gopher Control
Smith's also provides grub control services for property owners experiencing mole problems. Moles primarily eat grubs as their food source, so if we eliminate grubs from your lawn, we can make your yard less desirable and drastically reduce the number of moles. Our grub control solution consists of a granular lawn treatment.
Alternative Gopher Control Options
In situations where gopher trapping is a concern, Smith's also offers carbon monoxide gopher removal. The use of carbon monoxide to get rid of gophers also satisfies the We're Healthy School's Act, making it a good option for schools and daycare centers. This method of gopher control involves a licensed pest control technician injecting carbon monoxide into the gopher holes.
Our Gopher Trapping Process
Smith's Pest Management receives frequent calls from people who are frustrated with the poor results they've gotten from using pest control companies for gopher removal. Getting rid of gophers requires a different set of skills than most pest control companies have – and we've learned that traps are much more effective than poison baits. We are able to work with those adverse to the use of toxins around the home, office, and schools, as our services are Healthy Schools Act exempt.
Here's what we'll do to get rid of your gopher problem:
Expose the Gopher Tunnels
The first step in eliminating gophers from your property involves exposing a small portion of the gopher's underground tunnel. Our pest control technicians will locate the tunnel, exposing a portion of it, and place a USA-made, professional-grade, stainless steel gopher trap inside the tunnel.
Mark Gopher Trap Location 
With the trap in place, we'll carefully cover the hole and mark the location of the trap with small flags. Smith's prefers gopher trapping over the use of poisons. Traps get rid of gophers from your property and are a better option than poison because gopher trapping works faster, trapping is less expensive than poisons, and traps have no adverse side effects on the environment.
Gopher Removal from Property
A few days after placing the trap, our pest control technician will return to remove the gophers from the traps. If needed, we'll put more traps out to remove all gophers from your property.
"My home is surrounded by an orchard. Hundreds of gophers. I have a lawn and a Japanese garden. I have tried to control the gophers myself, upon failing, I hired three companies, who also failed. I discovered Smith's. They saved my lawn and garden. Nice people too. Worth the money. Trap three or four every month. It is either them or no lawn and garden."