Bed bugs are one of the most feared and hated pests in Monterey Bay, California, and they have a reputation for being very difficult to deal with. While they might be small, these pests can infest throughout a home in no time, and trying to eradicate the entire infestation can be nearly impossible without assistance.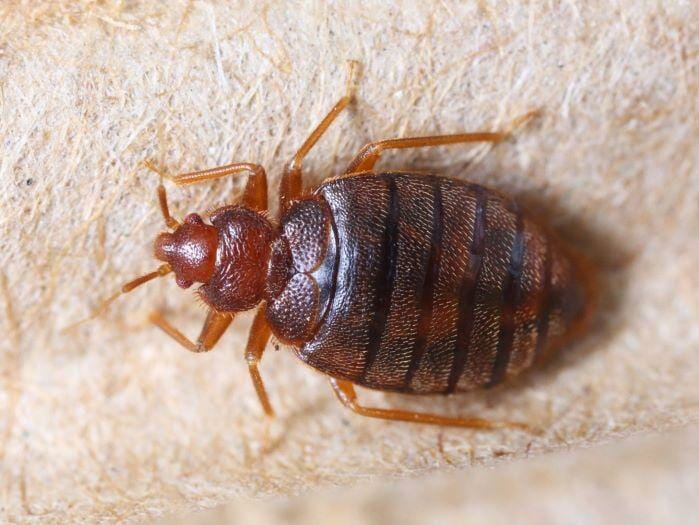 Bed bugs are known for biting people while we sleep to get a blood meal. These bites can be itchy and annoying and even cause some health issues such as insomnia or, in rare cases, anemia.
In this guide, you'll learn everything you need to know about removing bed bugs if they get into your home.
To start with, you need to know what bed bugs look like. They are small, but they can be seen with the human eye and are about the size of an apple seed. Bed bugs are reddish-brown and have oval-shaped bodies that are flat except after they've just eaten.
Why Some People Pursue DIY Bed Bug Removal
When some homeowners realize they are dealing with bed bugs, they first try to remove them on their own. There are many reasons for this, but overall, it can be easy to assume that DIY methods are easier and more cost-effective. Saving money is one of the biggest reasons that people take pest control into their own hands, but the truth is that you'll likely spend a lot more time and money going this route.
Why Isn't It Cost Effective To Remove Bed Bugs On Your Own?
There are various ways in which homeowners try to get rid of bed bugs including traps, over-the-counter pesticides, and natural solutions like essential oils. However, the main reason why all of these methods aren't cheap is that they just don't work very well.
While at first, it might not seem very expensive to buy some of these items, you'll end up spending more and more money on products as the infestation doesn't go away. You might be able to eradicate some of the bed bugs, but it's nearly impossible to get rid of the entire infestation unless you have the proper tools and experience.
You'll also waste your precious time as you keep trying new ways of removing bed bugs to no avail. The entire process can be frustrating and aggravating.
Why Professional Bed Bug Removal Is More Effective
Professional bed bug control options through Smith's Pest Management are the easiest and most affordable way to remove bed bugs and keep them from coming back. It all comes down to the expertise we provide.
We start by verifying whether bed bugs are present and assessing how bad and widespread the infestation has grown. This allows us to work with you to pick the best treatment options for your home. Our technicians will work with you to develop a management plan that fits your situation.
The bed bug treatment options we provide are:
Heat Treatments: When bed bugs have spread throughout your entire home, this is the way to go. These treatments last several hours and can eradicate the problem in just one visit.
Steam Treatment: This choice is similar to heat treatments but for smaller infestations. It's an eco-friendly option that targets specific areas of your home.
Chemical Treatment: If an infestation is small or just beginning, chemical treatments can help the issue. Chemical treatment involves a follow-up visit or two to ensure the entire infestation is gone.
After a plan has been made and treatment has been applied, we will work with you to provide ongoing bed bug prevention so you never have to deal with these pesky creatures again.
Give Us A Call Today To Learn More
If you've noticed bed bugs around your Monterey Bay home, don't wait to get help. Bed bugs are the easiest and most affordable to remove when the infestation is small, so give Smith's Pest Management a call today to request your free quote.