Stop Rats From Getting Into Your Bay Area Home Or Business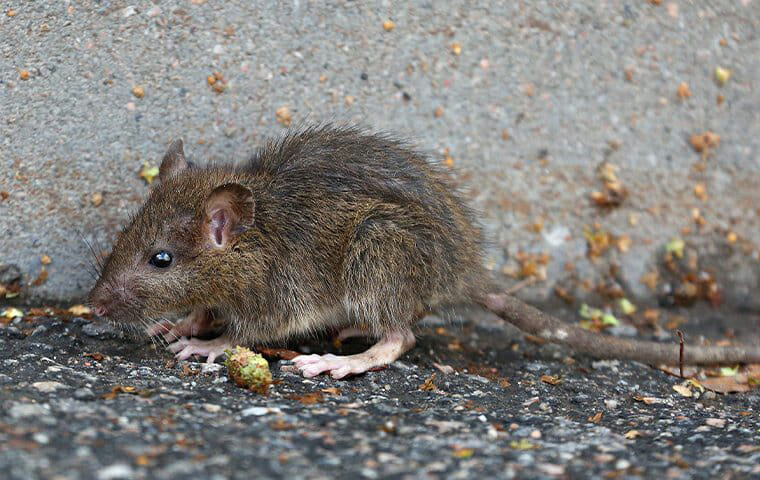 No one thinks a rat infestation can happen to them, but the truth is that without the proper precautions, a rat infestation could happen to anyone. These mammals may be one of the larger pests to enter Bay Area homes, but they can squeeze through a hole the size of a nickel to access the inside of your house.
Once inside, rats will make fast work of destroying your house. Damaged insulation and contaminated food are only the beginning of your problems when rats invade. They'll also chew through wiring and pipes, spread disease-causing pathogens, introduce parasites, and start reproducing at a rapid rate.
If you have a reason to believe that rats have are in your house, don't wait to do something to get rid of them with the hope they'll go away on their own. When rats find food, water, and shelter, they are unlikely to look for a new home, and the longer they stay, the more time they'll have to destroy your house and sicken your family.
Smith's Pest Management offers rat control services to fully eliminate your rat infestation and make sure it doesn't return.
Rat Control From Smith's Pest Management
A thorough property evaluation is how we begin your rat control service. We carefully inspect your property for harborage areas, feeding areas, and access points in order to determine where the problem areas and hotspots around your property are. This information allows us to target our treatments for the most effective and efficient results.
The first step in the treatment process is eliminating your rat infestation. We do this by setting traps in strategic locations around your property. We'll check these traps several times a week to start. Then as the infestation lessens, we'll check them weekly.
On occasion, we also use bait to help eliminate your rat infestation. If your situation warrants this, we'll check the bait monthly or as the rat population requires.
Once we fully eliminate your infestation, we want to ensure that rats do not return to re-infest your house. To stop them, we offer exclusion services. Exclusion work seals the entry points that rats use to access your home. We offer this service at all levels of your house, from ground level to the roof. This service comes with a one-year warranty.
As part of your rat control service, we also provide recommendations to you about how to prevent another rat infestation. We'll advise you about eliminating harborage areas and how to make your home or commercial property less appealing to rats. If you implement these tips, they'll help prevent new infestations.
After your rat infestation is gone and we finish the exclusion work, you may need certain areas of your home cleaned and sanitized. Rats leave a mess behind that can be hazardous to your health if left untreated. We provide several services to make your home healthy, including:
Cleaning
Disinfecting
Sanitizing
Removing soiled insulation
Installing new TAP insulation
Maintain A Rat-Free Property With Smith's Pest Management
No one wants rats getting into their home or business, but once they do, the best thing you can do is quickly and thoroughly eliminate the infestation. With Smith's Pest Management, that doesn't have to be difficult. We offer comprehensive rat control services to eliminate, clean, and prevent future rat infestations. With over ten years of experience, we are ready to solve your rat problems.
Contact us today to schedule an inspection.
Kourtney B. -
Los Gatos, CA
" My chicken coop was put up five years ago. I went out one night and almost had a heart attack because there was probably 100 rats in with the chickens. I called Smith's and the problem was solved quickly. No more rats!"