Keep Mice Out Of Your San Francisco Bay Area Home Or Business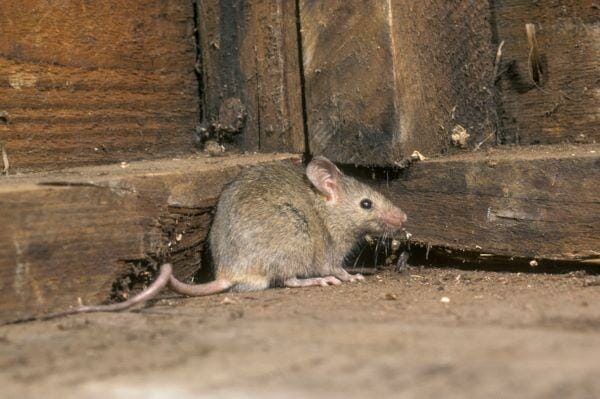 Of all the pests that might invade your Bay Area property, mice are some of the worst. Although you could argue that mice are one of the cuter pests that invade homes and business in our area, that doesn't make up for the number of problems that they cause once inside.
A mouse infestation can lead to serious damage to your belongings or inventory, food items, and the structure itself. The problems don't stop there! Not only can these rodents cause structural damage and contaminate food, but mice also carry many pathogens that can cause illnesses and often bring parasites such as fleas and ticks in with them too.
If mice have invaded your house or commercial property, it won't be long before they make their presence known. Once they do, it's important to take immediate action to get them out as quickly as possible. Mice are rapid breeders, and the longer they are allowed to stay in your home or business, the more damage they'll do.
Smith's Pest Management offers mice control services to remove and prevent mice infestations.
We begin our mice control process with a thorough property evaluation. During this inspection, we'll locate harborage areas, feeding areas, and access points into your home. Once we know where the mice are spending their time and how they're getting inside, we'll develop a treatment plan to eliminate the infestation.
Our treatment begins with a cleanout to get rid of the mice in your home or business. We'll set traps that we put in strategic locations based on our findings during our inspection. These traps get checked several times a week during the initial cleanout, then weekly after that.
In some instances, we will also set out bait. We'll check this every month or more frequently as the mouse population requires.
Following the cleanout, you'll need to seal your home or business to help prevent future mouse infestations. We offer exclusion work to close the access points that mice were using to gain access inside. This warrantied service is available for all floor levels of your building.
Sanitation Services​
We also offer sanitation services to clean out the areas where mice harbored in your structure. Even after they're eliminated, mice can still cause problems and present a threat to your health through the waste they've left behind. We provide a variety of services to make your home or business clean and healthy again.
These include:
Removing soiled insulation and replacing it with new TAP insulation
Steam cleaning
Disinfecting
Sanitizing
A Mouse-Free Property Starts With Smith's Pest Management
Keeping mice out of your Bay Area home or business is essential for your health and that of your family or your employees and customers as well as the safety of your structure. At the first sign of a mouse infestation, contact us at Smith's Pest Management for assistance. Our range of mouse control services will eliminate and prevent mouse infestations while keeping your home a clean and healthy place to live.
Contact us today to schedule an inspection: (408) 871-6988
"For years I've raised all the produce in my garden that we eat in our home. One year we started having gopher problems. When I contacted a local pest control company they wanted to use poison which we did not agree with. Smiths offered a non toxic and effective approach to getting rid of my gophers, moles, and rats."