Getting Rid Of Gophers, Ground Squirrels & More For 10+ Years
Fremont, located on the southeast side of San Francisco Bay, is full of great people, culture, educational opportunities, and of course fun! Unfortunately, Fremont's moderate climate not only attract people to this great city, but also many invasive, annoying, and potentially dangerous pests. To protect Fremont properties from yellow jackets, moles, gophers, voles, ground squirrels, and rats, partner with the local professionals at Smith's Pest Management. We offer effective and modern treatment options. To learn how our comprehensive and non-toxic pest control solutions can get rid of garden pests and more from your Fremont property, give Smith's Pest Management a call today.
Guide To Yellow Jacket Control In Fremont, CA
Yellow jackets often create nests in holes in the ground. Their ground nests, which they aggressively defend, can be difficult for people to spot, making yellow jackets dangerous pests to have on your property. Smith's Pest Management provides the services needed to protect your family and pets from their painful stings and dangerous venom.
To rid properties of invasive yellow jackets, we come to Fremont properties and implement our yellow jacket control process which includes:
A thorough inspection to find the yellow jacket ground nests located on a property.

Treatment of the ground nests to eliminate the yellow jackets living in the nest.

To get rid of any yellow jackets that were not in the nest during treatment, we place treated bait around your property.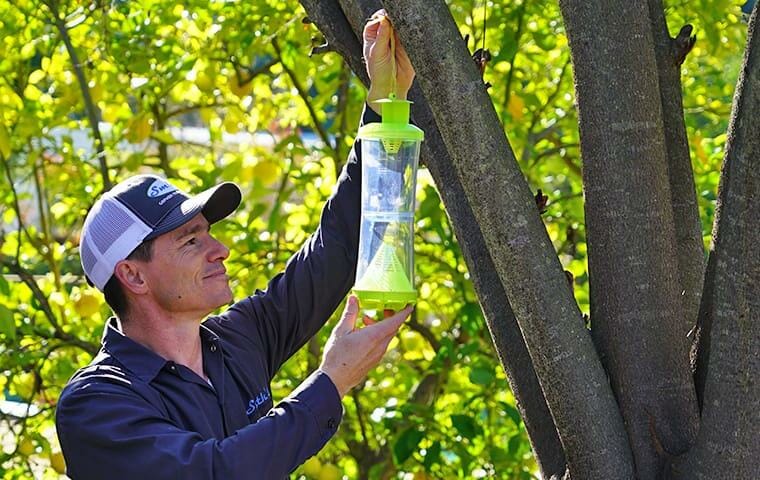 The gophers killed my fruit trees, and upended my garden and it became impossible to keep up with them. So I contacted Smith and they took care of them for me.