Protect Your Fairfax Lawn & Garden from Burrowing Pests with the Help of Smith's!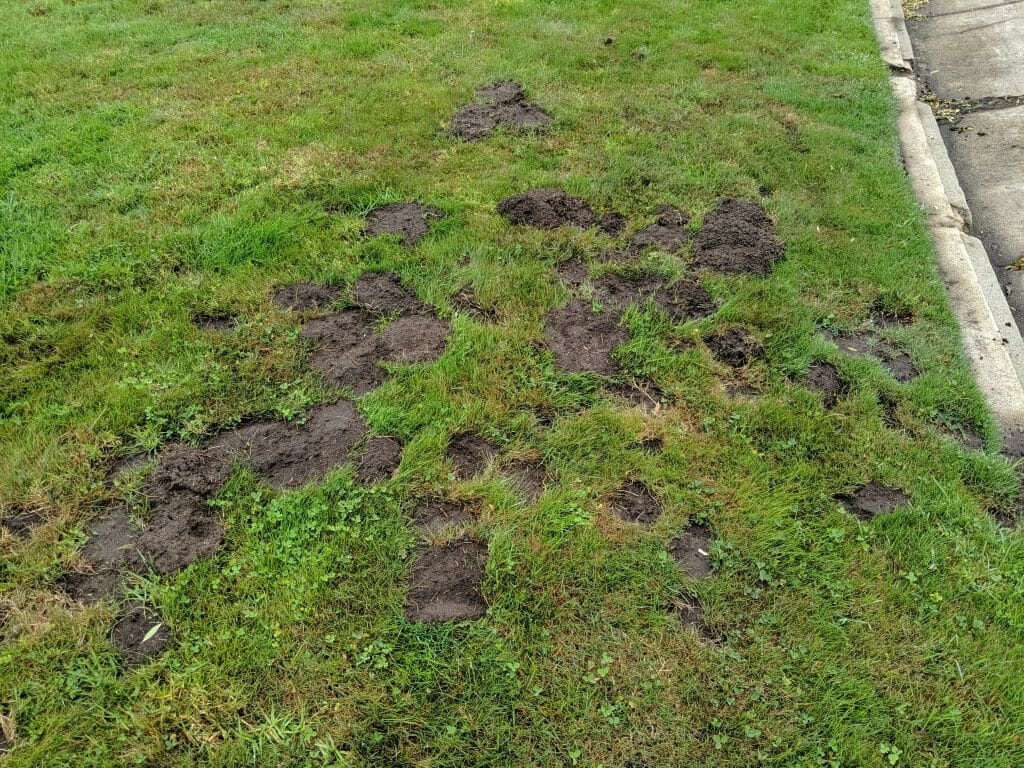 You've worked hard to create a beautiful, welcoming outdoor space. It's an investment and one of your favorite areas to spend time in.
Recently, though, you've started to notice…
Bare patches in your lawn
Mounds in your garden
Destroyed landscaping
Plants that have been gnawed
Damage to your underground irrigation system and utility lines
These are surefire signs that you're dealing with a ground squirrel, gopher, mole, or vole problem.
Without prompt attention, these frustrating, burrowing pests will breed quickly and take over your outdoor space, destroying the landscaping you've spent so much time cultivating.
Fortunately, help is just around the corner.
At Smith's Pest Management, we offer non-toxic, eco-friendly removal services for burrowing pests like gophers, moles, and voles in Fairfax properties, including zip codes 94930 and 94978. For your convenience, our team also provides pest control services for rats and other rodents.
We utilize humane tactics and are committed to removing animals (rather than killing them) whenever possible.
Fairfax, CA Gopher, Ground Squirrel, Mole, Vole & Rat Control Services
Every property is unique, and every pest control approach should be, as well. That's why we tailor our services to suit the nature of your specific pest infestation.
Trust our team for the following:
Residential Burrowing Pest Control Service
Burrowing pests can destroy a residential property. In extreme cases, rats, voles, and moles can cause thousands of dollars worth of damage in just days.
Luckily, the Smith's Pest Management team provides comprehensive burrowing pest elimination services for residential customers in the Fairfax area.
When you contact our team for residential burrowing pest control service, we'll connect you with one of our pest control technicians. We'll discuss your needs and provide a breakdown of our services and pricing structure, so you know exactly what you can expect from our team.
Next, we'll visit your home and deploy the selected pest control method.
We provide follow-up treatments after the initial treatment, as needed, to ensure the complete resolution of your burrowing pest problem. 
Annual Gopher, Mole & Vole Program
Looking for an easy way to control burrowing pests all year around? Investing in a monthly pest control service is the best way.
For a monthly flat rate, a Smith's technician will visit your property every month. During these visits, the pest control team will set and re-bait traps, make exclusion recommendations, and provide follow-up treatments as needed.
You'll never have to think about scheduling a pest control appointment again!
Rat & Rodent Control Services
You don't want to share your Fairfax home with rats and other rodents. Unfortunately, they can be difficult pests to control.
Once rodents establish themselves on your property, they can quickly destroy your outdoor space. They can also carry fleas, ticks, and dangerous diseases that can pose a risk to you and your family.
Fortunately, the team at Smith's is here to help. If you have rats or other rodents on your property, we'll deploy humane, effective control services that will help you reclaim your home and outdoor space.
Commercial Burrowing Pest Control for Fairfax Businesses
Stop burrowing pests from destroying your commercial landscaping or creating eyesores for your customers.
Here at Smith's, we provide commercial burrowing pest control in addition to our standard residential services. Since we leverage an integrated pest management (IPM) approach, we're uniquely equipped to evaluate commercial pest infestations holistically and attack them effectively.
Our Burrowing Pest Control Process for Fairfax Properties
Burrowing pests got you down? Our team's three-step process is proven to eliminate gophers, moles, voles, rats, and more:
The first step of our pest control service is an inspection. During the initial inspection, our team members will evaluate your property and evaluate the severity of your pest infestation. We'll also assess existing burrowing pest damage and discuss mitigation plans with you.
Next, we'll deploy the treatment options that will be most effective for your pest problem. Our treatment lineup includes humane trapping, habitat modification, fumigation, and baiting, among others. We'll discuss each treatment method with you
Next, we'll shift our focus to exclusion methods. Exclusion tactics are designed to prevent pests from returning. We use approaches like fencing, sealing entry points, and more to keep pests away from your property.
If you've got ground squirrels, gophers, moles, voles, or rats on your property, you can trust our expert team to eliminate them for you. Additionally, we guarantee our services and always prioritize humane gopher extermination for our customers in the Fairfax area and beyond.
Why Choose Smith's for Pest Control in Fairfax, CA?
Our local, family-owned team always provides green and eco-friendly services.
Our team of experienced technicians offers creative and effective solutions.
The owner of Smith's Pest Management holds a horticulture degree from Cal Poly and has years of experience as a landscape architect and burrowing pest specialist.
You can trust that you'll receive professional, timely, reliable service every time you call.
We utilize a tailored approach and customize our pest control methods for your property and your needs.
We specialize in environmentally-friendly, "green" pest control options.
All of our pest control technicians are highly-trained experts.
Our pest removal services are family- and pet-friendly.
We offer a satisfaction guarantee on all services.
Save $50 when you sign up for one of our Pest Maintenance Plans!
Every time we set out on a pest control job, we prioritize humane, nontoxic control methods.
Our team limits the use of pesticides whenever possible and always keeps the safety of kids, pets, non-target species, and the environment in mind.
We follow all guidelines established by the state of California, including the CA Department of Fish and Wildlife and the CA Department of Pesticide Regulation.
Reclaim Your Outdoor Space With Smith's Pest Management
Don't let burrowing pests destroy your Fairfax lawn or garden or drive you crazy any longer!
Here at Smith's Pest Management, we specialize in helping Fairfax customers just like you get rid of pests and reclaim their sanity.
Serving all of Marin County including San Rafael, Fairfax, and Ross, Tiburon, Belvedere, Larkspur, as well as the greater San Francisco Bay Area and Central Coast, our expert team is ready to solve your gopher, mole, vole, or rat problem today.
Fill out the form below or call us for a FREE inspection.
"For years I've raised all the produce in my garden that we eat in our home. One year we started having gopher problems. When I contacted a local pest control company they wanted to use poison which we did not agree with. Smiths offered a non toxic and effective approach to getting rid of my gophers, moles, and rats."