Let Smith's Help you Protect your Belvedere Lawn and Garden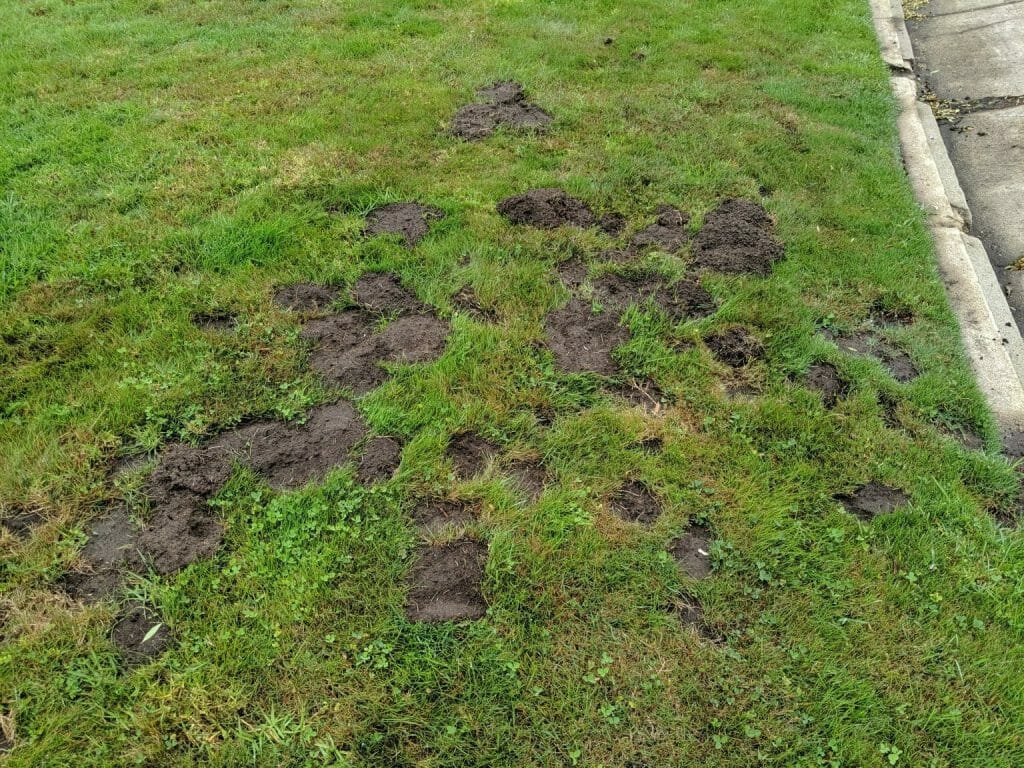 You love enjoying your outdoor space, and you've worked hard to make it beautiful. It's an investment that you're proud of. Unfortunately, you've started to notice signs of trouble, including:
Bare patches in your grass
Small mounds, hills, and tracks in your garden
Gnawed and destroyed landscaping and plants
Damage to your underground irrigation and utility lines
As frustrating as they may be, these are all signs of a gopher, mole, ground squirrel, or vole problem.
Without the help of a skilled pest management professional, the burrowing pests will multiply rapidly and destroy the investment you've made in your outdoor space.
Fortunately, Smith's Pest Management is here for you. Our team specializes in removing burrowing pests with non-toxic, eco-friendly pest removal tactics. Whether you have gophers, moles, ground squirrels, voles, rats, or other rodents on your Belvedere property, we're here for you. We serve all areas of Belvedere, including zip codes 94920 and 94965.
We always prioritize humane tactics, and seek to remove the rodents (instead of killing them) whenever possible.
Gopher, Ground Squirrel, Mole, Vole & Rat Control Services for Belvedere, CA
Your Belvedere lawn deserves the best. Here at Smith's, we provide various pest removal services tailored to your pest problem, your property, and your needs.
Trust our team for the following:
Residential Burrowing Pest Control Service
Protect your Belvedere home from burrowing pests with Smith's. Left unattended, pests can cause thousands of dollars worth of damage in mere days. Fortunately, our team is here to provide comprehensive burrowing pest control services for homes in and around Belvedere.
When you contact our team, you'll be connected to one of our experienced pest control technicians. The tech will break down our pricing structure and services so you understand exactly what to expect when you work with us.
Next, we'll visit your home and deploy your pest control service.
After the initial treatment, we'll provide follow-up treatments to make sure pests don't come back.
Annual Gopher, Mole & Vole Program
Put your gopher, mole, and vole control on auto-pilot with one of our annual control programs.
For an affordable monthly rate, a Smith's technician will arrive to service your property every month. Depending on your needs, we'll set or re-bait traps, or make exclusion recommendations to keep pests out of your garden, lawn, or landscaping.
Rat & Rodent Control
Rats and other rodents are common pests throughout California, including in and around the Belvedere area.
Without proper professional pest management services, it can feel impossible to resolve rodent infestations. Rodents breed rapidly, and can destroy your outdoor space and spread diseases.
Fortunately, Smith's provides humane, effective rat and rodent control services that can help you get rid of your infestation and keep pests from coming back.
Commercial Burrowing Pest Control
Your commercial landscaping in Belvedere provides a critical first impression for your customers and clients, so it's critical to protect it from destructive burrowing pests.
Here at Smith's Pest Management, we can help. 
Our team offers commercial burrowing pest control services that utilize an integrated pest management (IPM) approach.
This ensures creative, effective, comprehensive pest control solutions for your commercial property, and more beautiful landscaping for you and your customers to enjoy.
Our 3-Step Burrowing Pest Control Process for Belvedere Properties
Removing gophers, moles, voles, and rats from Belvedere properties can be challenging. To ensure success every time, our team follows this proven process: 
Our pest control services always begin with an inspection. During this inspection, we'll visit your property, identify the source and type of the pest infestation, assess existing damage, and discuss treatment options with you.
Successfully removing burrowing pests often requires a mixture of treatment options, including humane trapping, habitat modification, fumigation, and baiting. Our team will help you understand the benefits of each treatment, and decide which is right for you and your property.
After the first pest control treatment, we'll provide follow-up treatments, as needed. During this phase, we focus on exclusion methods, which prevent pests from returning. Depending on your needs, we may focus on installing fencing, sealing entry points, and more.
If you've got gophers, moles, voles, or rats on your property, you can trust Smith's Pest Management to help you reclaim your space. We guarantee our services and are proud to provide effective, humane gopher extermination in the Belvedere area.
Why Choose Smith's for Pest Control in Belvedere, CA?
Smith's Pest Management is a local, family-owned company committed to providing eco-friendly services.
Our solutions are creative and effective, thanks to our extensive background in this industry.
The owner of our company has a horticulture degree from Cal Poly and has spent years working as a landscape architect and burrowing pest specialist.
We guarantee professional, timely, reliable service – every time you call.
We provide customized services, tailored to your property, pest problem, and needs.
We care about the environment, and always offer eco-friendly and "green" pest control options.
Our pest control techs are highly-trained and vetted experts.
Our pest control services are family- and pet-friendly, and safe for non-target species.
We offer a customer satisfaction guarantee.
In addition to the above, you can save $50 when you sign up for one of our Pest Maintenance Plans!
When you work with our team, you can trust us to deliver humane, nontoxic pest control methods. We limit the use of pesticides as much as possible and always prioritize the safety of kids, pets, and other animals, and the integrity of the environment.
We follow all guidelines established by the state of California, including the CA Department of Fish and Wildlife and the CA Department of Pesticide Regulation.
Reclaim Your Yard & Garden Today with Smith's Pest Management
Ready to protect your Belvedere lawn and garden from burrowing pests?
We're here to help! 
Serving all of Marin County and the Bay Area, including San Rafael, Fairfax, and Ross, Tiburon, San Anselmo, Larkspur, as well as the greater San Francisco Bay Area and Central Coast, our expert team is ready to solve your ground squirrel, gopher, mole, vole, or rat problem. 
Fill out the form below or call us for a FREE inspection.
Kourtney B. -
Los Gatos, CA
My chicken coop was put up five years ago. I went out one night and almost had a heart attack because there was probably 100 rats in with the chickens. I called Smith's and the problem was solved quickly. No more rats!